Homestays in Sakleshpur
Living in a homestay always gives a sense of warmth in our hearts. The personalized services, homely feeling and its availability at a low cost have always fascinated the guests to come back again. Sakleshpur has many such stunning homestays located on the hillocks offering beautiful views of the valleys, coffee plantations and the surrounding greenery.
If you want to feel the charm of being in a hill station, then homestays are the best. You can stay with the localities and taste their home cooked authentic food. Living with the localities also helps in getting familiar with the places around. They can assist you with all the activities you are looking forward to doing.
List of Best Homestays in Sakleshpur
Best Homestays in Sakleshpur for Family and Groups
Sakleshpur is one of the most famous tourist destinations of Malnad, perched in one of the most magnificent valleys of Western Ghats. It is a small hill station in the Hassan district, home to a plethora of biodiversity and majestically situated amidst breathtaking nature. The location offers a panoramic view and experience of the scenic beauty, lush green coffee plantations, and fascinating mountains, making it a perfect holiday destination.
Homestays are among the most prominent accommodation options for tourists in Sakleshpur who offer good stays in the most pristine environs. Homestays here make you feel at home with lip-smacking authentic Malnad food and luxury stays, and adventure activities by the riverside or hilltop.
The homestays are dwelled close to all the prime tourist hubs of the town, making the commute much less amplifying the holiday quotient. On request, the hosts at some homestays will also pack food for trekking and camping enthusiasts to keep them happy with their visit. Some of the best tourist activities at Sakleshpur near the homestays are as follows:
– Bettada Bhairaveshwara Temple is visual treat and a small trek to Pandavar Gudda is a must when you are visiting Sakleshpur, without this Sakleshpur trip is incomplete.
– The railway track from Sakleshpura to the Subramanya Road Station is a perfect spot for camping and trekking activities. The stretch is 56 km long with 58 tunnels, 109 bridges, and 25 waterfalls.
– Mountains like Jenukal Gudda, Ettina Bhuja bordering Mudigere, and Agni Gudda may offer a visual treat with a fascinating experience.
– The Bisle Reserve Forest and the region surrounding it are the best picnic spot in the town, with the most diverse sights for flora and fauna globally. Bird watching is one of the exciting activities offered by the nearby coffee estates, which have 55 migratory and resident bird species.
Many historical and religious sites are present, like a star-shaped fort Manjarabad Fort constructed by Tippu Sultan, Kukke Subrahmanya Temple, and Moodabidri, an ancient centre of Jain learning.
Sakleshpur is an integral part of Western Ghats with abundant nature, waterfalls, and forests. There are numerous trekking options as there are multiple peaks, and Hanbal is one such vital locale of Sakleshpura, which hosts some of the best homestays in town.
The homestays here are apt for families, couples, friends and corporates with some exciting activities and a campfire. Some best premium homestays offer pool facilities, engaging fun-filled activities, and mouthwatering food, all at affordable prices. Most of the tourists prefer a Swimming Pool along with adventure activities.
Homestays at Sakleshpura give you experience something that you won't get in other forms of accommodation by meeting the local people and living with them. This kind of stay is an excellent value for money with all the comfort factors at home. Especially for non-Kannadigas, it is a great option to improve your language skills by learning about the local culture and customs.
Summers are pretty much humid, but the weather is pleasant with favourable travel conditions throughout the year. Tourists need to be aware of extreme rainfall, cold weather, leeches and flooding streams. This part of the Malnad receives the highest rainfall from the Southwest monsoon, and if you are travelling during this time, it is suitable to travel with warm clothes.
Sakleshpur homestays are an authentic 'home away from home' with an immense homely atmosphere and genuine hosts making your trip the most memorable one. This destination must be definitely on your to-do list if you plan for a great vacation to the greens with your family and friends.
Experiential Homestay in Sakleshpur
People living in cities often look for a serene and calm place to spend their holidays. Away from the traffic and boring daily lives, they always look for a destination which can give them complete peace of mind. Sakleshpur is a lovely place located in the hill range of Western Ghats. Here, you will find many hotels, resorts and home stays but, the best ones which can justify the meaning of holiday are the home stays. These are often situated away from the main town more close to Mother Nature amongst the plantations and varied flora & fauna.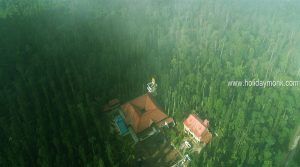 Homestays in Sakleshpur gives a perfect homely atmosphere since the host will stay within the premises. The guest feels more comfortable and secure, moreover you can talk directly with the owner himself. The food served in almost all the homestays are home cooked by the host themselves. All major homestays provide all meals inclusive with their tariff price. The homestay tariff rates ranges from Rs 1800 to Rs 7000, the average tariff is 2000 Rs per person including three food.
Sakleshpur is the perfect nearest gateway for people looking for a break from the city to the mountains. Situated in Bayaluseeme and Malnad border at an altitude of 949 meters above the sea level, Sakleshpur has breathtakingly beautiful coffee & cardamom plantations, hills, valleys, waterfalls, adventurous trekking spots for people who love to trek. Mark this place in your list of holiday destinations to visit and explore the beauty of the nature like never before.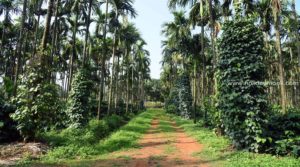 The common activities include trekking, coffee plantation walk, bird watching, sightseeing and other small games within homestay. Some things might be chargeable like jeep drive and extra foods you order. We all knew that we grew up in some small villages far away from towns. Because of the economy and lifestyle, many settled in town areas leaving their beautiful villages. Now there is one way to experience the same past life, that is only through "homestay". There is no other way other than going back to village.
Accommodation
There are multiples choices to choose within different homestays listed here. Some may be attracted due to its pictures and some may be with the activities. According to your group size and comfortness you can pick one homestay to book. If confused we will help you in suggesting the homestay for you. We won't take any commission from customers for their booking. We just promote these homestays in growing and our main motto is to promote Sakleshpur tourism to the whole world. By this we get more awerness towards nature and at the same time our economy will grow with the tourism.
Sakleshpur Tourism
Role of Homestays In Sakleshpur Tourism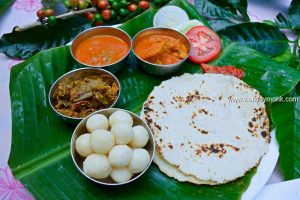 Homestays in Sakleshpur are one of the best accommodation option available, as there are lots of other staying options like Home stays, hotels, tree huts…. Sakleshpur homestays is a best way to stay and enjoy your holidays. With your family members and to forget your hectic office days. And also will get delicious Malnad cuisine in the Sakleshpur Homestay to taste and enjoy.
Staying in Sakleshpur is one of the most favorite choice for the tourists. From the homestay, visitors can rejuvenate their body and mind. By removing tension and also a well relief for the children from the busy school life. When you leave the homestay, you will be recharged and refreshed.
Sakleshpur Homestay With Highest Rating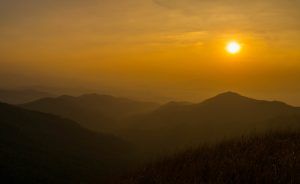 Sakleshpur homestays with highest user ratings are one of the best way to choose or rate an accommodation. If you are looking for a quiet and calm environment then go for a homestay which is situated in a village. Here you will get nice homely host and Homely food prepared by themselves with your choice. And also you can reduce the extra expenses. And you can live as like Sakleshpur Villagers. Explore the unexplored places in Sakleshpur. Which is an additional benefit of Sakleshpur homestays And always go for a homestay which is equidistant from all of popular Sakleshpur tourist attractions.
Sakleshpur In Karnataka
A pristine land clad in sheer serenity, Sakleshpur is a hill station that lies in the lap of the Western Ghats of Karnataka. Filled with abundant coffee, tea, and spice plantations; Sakleshpur gives you an experience of a lifetime amidst all the blissful aromas. It boasts many historical monuments and temples that make it the perfect destination for all the art and architecture lovers.
Hushed away from the eyes of the travellers, this place is a heaven on Earth that you must definitely visit. Apart from getting a glimpse of nature, you can also use this time to feel at peace with your loved ones. Right from the waterfalls to the viewpoints, Sakleshpur is a place that you ought to visit to experience the best of Karnataka during winters!
Location
It is located in the Western Ghats that stretch from Kerala to Gujarat. This is in the southern part of the Ghats in the state of Karnataka.
Address: Sakleshpur Taluk, Hassan District, Karnataka State – 573134
Hours: It is open 24/7
Timings
The monsoons are the best time to visit this place. However, there would be a lot of rains, and hence it is advised to visit during the winters when the weather would be pleasant to experience the place.
Places to visit in Sakleshpur
Nearby East Side
Nearby West Side
Common To Both
Pandavar Gudda
Bettada Byraveshwara Temple
Jenukal Gudda Peak
Agni Gudda Hill
Ombattu Gudda
Ettina Bhuja
Mallalli Waterfalls
Bisle Ghat
Kaginahare Viewpoint
Mookana Mane Abbi Falls
The Green Route Trek
Pushpagiri
Manjarabad Fort
Belur
Halebidu
Dharmasthala Temple
Subrahmanya Temple
Manjarabad Fort: Built by the famous Mysore ruler, Tipu Sultan, the Manjarabad Fort is an important historical construction that you need to visit at any cost. It is made in the shape of a star and was built to set up a protective area.
Bettada Byraveshwara Temple: Dating back to more than 600 years, the temple is a dedication to Lord Shiva. This temple was built by the Hoysala Dynasty and is one of the most historic places to visit in Sakleshpur.
Bisle View Point: The Bisle viewpoint offers stunning views of the lush rainforests in Sakleshpur. It is believed to be the most glorifying viewpoint that gives a mesmerising look of the stunning flora and fauna of Sakleshpur.
Highlights
1. Facilitates bird watching in and around the areas of Sakleshpur that are known for the most diverse flora and fauna
2. Perfect place to go for a small trek and enjoy the glimpses of nature
3. It also has some gorgeous waterfalls that are sure to attract your attention
4. It features Manjarabad Fort that is constructed by the historic Tippu Sultan; this fort is shaped in the form of a star.
5. The Kukke Subrahmanya Temple near Sakleshpur is believed to be the abode of Lord Subramanyeshwara.
6. It boasts the second highest peak in Karnataka which is named as Jenukal Gudda.
Recommended for
This fantastic hill station is recommended for everyone who wants to escape from the scorching heats of Southern India. The temperatures of this place are always maintained at a moderate level and are the best to enjoy a relaxed and laid-back vacation.
How to get to Sakleshpur
By Air: There are no flights to Sakleshpur. Each flight's duration is about 1 hour, and you can also pre-book cabs to reach your destinations in Sakleshpur. Apart from Bangalore, the Mangalore airport is the closest to Sakleshpur.
By Rail: It takes 3 hours to travel on the train from Bangalore to Sakleshpur. There are regular trains that run from the city to Sakleshpur.
By Road: Better opt for car ride to Sakleshpur. There are regular bus services to Sakleshpur city that would help you reach the destination. Apart from buses, you can also hire a tempo traveller for groups.
Nevertheless, the ideal way to reach Sakleshpur is by road to experience the lush greenery and the fantastic roads that fall along the way.
About Sakleshpur
Located in the Hassan district of Karnataka, Sakleshpur is a quaint yet decent hill station in the Southern part of India. This beautiful town is a perfect destination to disconnect from the city and reconnect with nature. Home to various kinds of vegetations, Sakleshpur boasts a wide range of lush green plantations that are a treat to watch.
This area receives a significant amount of rainfall owing to its temperate climate. Due to these favourable conditions, there is ample scope for exotic plantations like tea, coffee, cardamom, and pepper. Hence, undoubtedly, this region stands at the production of about one-third of the cardamom plantation in India. 
Primarily located in the Western Ghats that stretch from Kerala to Gujarat, this southern part of the range is home for the Bisle reserve forest and the places around Sakleshpur are listed to the most indifferent spots concerning flora and fauna throughout the world.
People in the area of Sakleshpur believe that a broken Shivalinga was found in the town which was called as Sakaleshwara. Based on this Shivalinga, they built a temple at the entrance of the city which was named as Sakaleshapura, which eventually turned out to be Sakleshpur.
Sakaleshpur is most famous among the tourists for trekking and various picnic spots that attract people from across the world. Apart from this, there are many mountains and various religious and historical sites that are a perfect place to experience true art and culture of the country.
Interesting facts about Sakleshpur
1. The undulating green hills provide a fantastic backdrop to the lush green coffee estate and forests.
2. One of the most stunning spots to view the lush green rain forests.
3. The south-west monsoons hit this place at the earliest, giving them abundant and quick monsoon every year.
4. Reflects their lifestyle, and more importantly an opportunity to interact with the local people.
5. Perfect weather that helps you relax.
6. Major trekking spots can be found all around Sakleshpur
FAQs About Homestays in Sakleshpur
What is the distance from Bangalore to Sakleshpur?
The road distance from Bangalore to Sakleshpur is 250 Kms. One can drive easily via NH75.
Which is the best time to visit Sakleshpur?
Monsoon and winter season i.e from June to January is the best time to visit Sakleshpur. Nevertheless the forest greenery remains throughout the year.
What is the weather in Sakleshpur?
The average temperature range from 14° to 32°. During winter it ranges from 21° to 28°, in winter temperature ranges from 14° to 28°. During summer season the weather ranges from 22° to 32°.
What are the best places to visit in Sakleshpur?
Pandavara Gudda, Jenkal Gudda, Agni Gudda and Bisle Forest are the best places to visit during your stay in Sakleshpur.
Are the pets allowed in homestay?
Not all homestays allow pets since few estate owners would have their own dogs and might be ferocious but YES few homestays are pet friendly and we could suggest you good pet friendly homestays.