Homestays in Sakleshpur
Living in a homestay always gives a sense of warmth in our hearts. The personalized services, homely feeling and its availability at a low cost have always fascinated the guests to come back again. Sakleshpur has many such stunning homestays located on the hillocks offering beautiful views of the valleys, coffee plantations and the surrounding greenery. If you want to feel the charm of being in a hill station, then homestays are the best. You can stay with the localities and taste their home cooked authentic food. Living with the localities also helps in getting familiar with the places around. They can assist you with all the activities you are looking forward to doing.
List of Best Homestays in Sakleshpur
Experiential Homestay in Sakleshpur
People living in cities often look for a serene and calm place to spend their holidays. Away from the traffic and boring daily lives, they always look for a destination which can give them complete peace of mind. Sakleshpur is a lovely place located in the hill range of Western Ghats. Here, you will find many hotels, resorts and home stays but, the best ones which can justify the meaning of holiday are the home stays. These are often situated away from the main town more close to Mother Nature amongst the plantations and varied flora & fauna.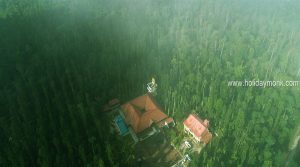 Homestays in Sakleshpur gives a perfect homely atmosphere since the host will stay within the premises. The guest feels more comfortable and secure, moreover you can talk directly with the owner himself. The food served in almost all the homestays are home cooked by the host themselves. All major homestays provide all meals inclusive with their tariff price. The homestay tariff rates ranges from Rs 1800 to Rs 7000, the average tariff is 2000 Rs per person including three food.
Sakleshpur is the perfect nearest gateway for people looking for a break from the city to the mountains. Situated in Bayaluseeme and Malnad border at an altitude of 949 meters above the sea level, Sakleshpur has breathtakingly beautiful coffee & cardamom plantations, hills, valleys, waterfalls, adventurous trekking spots for people who love to trek. Mark this place in your list of holiday destinations to visit and explore the beauty of the nature like never before.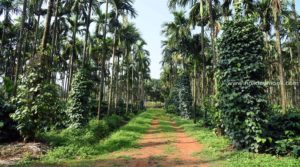 The common activities include trekking, coffee plantation walk, bird watching, sightseeing and other small games within homestay. Some things might be chargeable like jeep drive and extra foods you order. We all knew that we grew up in some small villages far away from towns. Because of the economy and lifestyle, many settled in town areas leaving their beautiful villages. Now there is one way to experience the same past life, that is only through "homestay". There is no other way other than going back to village.
Accommodation
There are multiples choices to choose within different homestays listed here. Some may be attracted due to its pictures and some may be with the activities. According to your group size and comfortness you can pick one homestay to book. If confused we will help you in suggesting the homestay for you. We won't take any commission from customers for their booking. We just promote these homestays in growing and our main motto is to promote Sakleshpur tourism to the whole world. By this we get more awerness towards nature and at the same time our economy will grow with the tourism.
Sakleshpur Tourism
Role of Homestays In Sakleshpur Tourism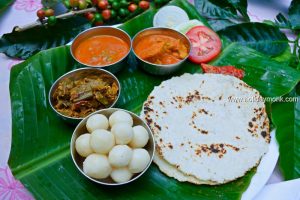 Homestays in Sakleshpur are one of the best accommodation option available, as there are lots of other staying options like Home stays, hotels, tree huts…. Sakleshpur homestays is a best way to stay and enjoy your holidays. With your family members and to forget your hectic office days. And also will get delicious Malnad cuisine in the Sakleshpur Homestay to taste and enjoy. Staying in Sakleshpur is one of the most favorite choice for the tourists. From the homestay, visitors can rejuvenate their body and mind. By removing tension and also a well relief for the children from the busy school life. When you leave from the homestay you will be recharged and refreshed. All your energy will be restored.
Sakleshpur Homestay With Highest Rating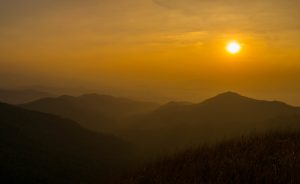 Sakleshpur homestays with highest user ratings are one of the best way to choose or rate an accommodation. Looking for a quiet and calm environment go for a homestay which is situated in a village, Where you will get nice homely host and Homely food prepared by themselves with your choice. And also you can reduce the extra expenses. And you can live as like Sakleshpur Villagers. Explore the unexplored places in Sakleshpur. Which is an additional benefit of Sakleshpur homestays And always go for a homestay which is equidistant from all of popular Sakleshpur tourist attractions.
FAQs About Homestays in Sakleshpur
What is the distance from Bangalore to Sakleshpur?
The road distance from Bangalore to Sakleshpur is 250 Kms. One can drive easily via NH75.
Which is the best time to visit Sakleshpur?
Monsoon and winter season i.e from June to January is the best time to visit Sakleshpur. Nevertheless the forest greenery remains throughout the year.
What is the weather in Sakleshpur?
The average temperature range from 14° to 32°. During winter it ranges from 21° to 28°, in winter temperature ranges from 14° to 28°. During summer season the weather ranges from 22° to 32°.
What are the best places to visit in Sakleshpur?
Pandavara Gudda, Jenkal Gudda, Agni Gudda and Bisle Forest are the best places to visit during your stay in Sakleshpur.
Are the pets allowed in homestay?
Not all homestays allow pets since few estate owners would have their own dogs and might be ferocious but YES few homestays are pet friendly and we could suggest you good pet friendly homestays.